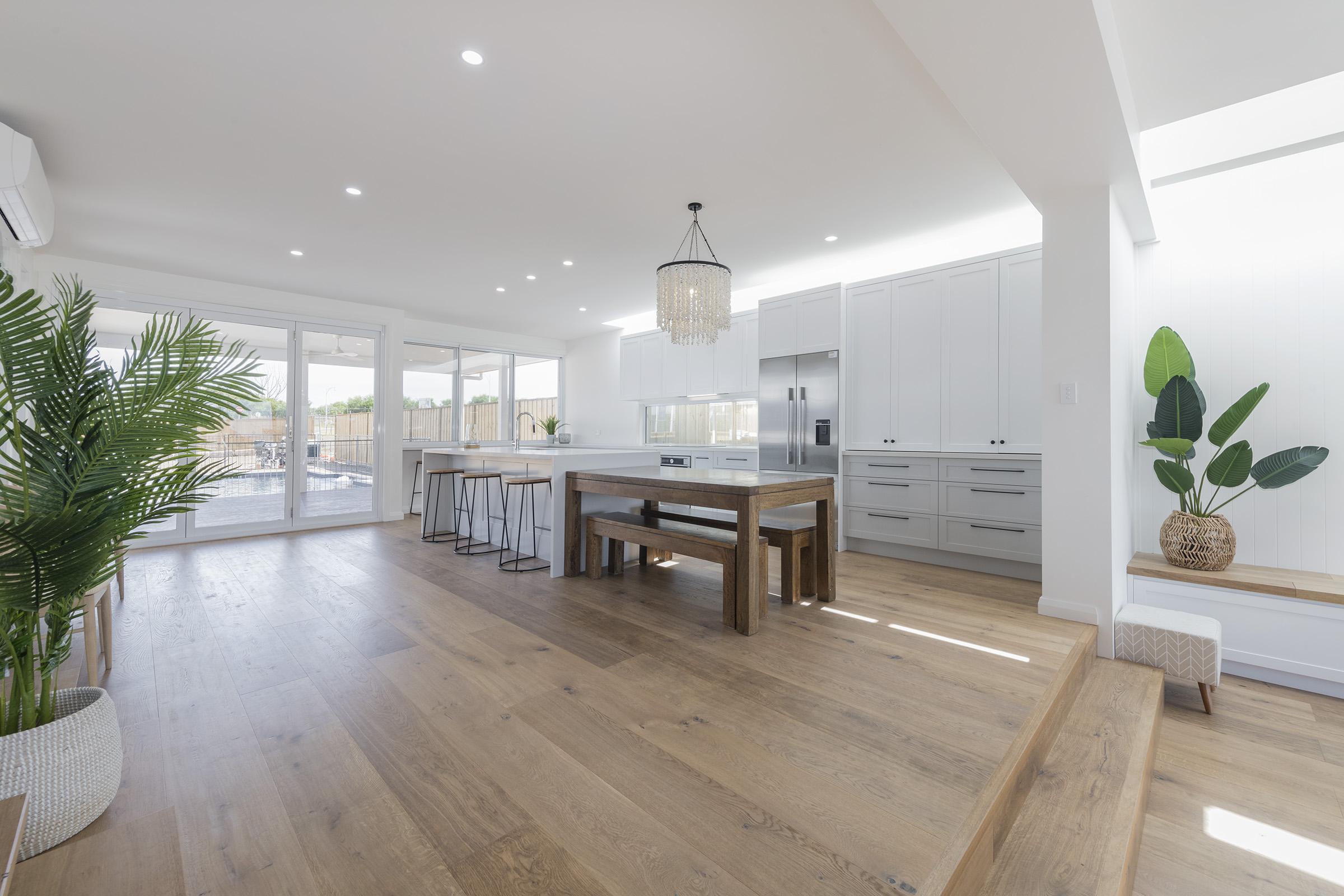 27 May

Benefits of knock down rebuild

Building a new home is challenging. Renovations or additions can be stressful and can disrupt your life. No matter what decision you make there are plenty of advantages and disadvantages when it comes to building or renovating an existing dwelling. Knock down rebuild is becoming increasingly popular due to a scarcity of available land in desirable locations across Newcastle, Port Stephens, Lake Macquarie and The Hunter Valley. In this article we go through the benefits of knock down rebuild and show you the reasons why it might be suitable for you.
What is knock down rebuild?
The concept of knock down and rebuild isn't a new one. With expanding and changing families, shortages in available land and a desire for people to maximise the location they already live in it has grown in popularity. So what exactly does a knock down rebuild involve? If you have an existing dwelling on your block of land or a home you currently live in on your block of land the knock down side involves the demolition of the existing dwelling. Once the dwelling has been demolished and the site cleared you can now build a new home matched to your lifestyle, needs and budget on your existing block of land. So, what are the benefits of going down the road of a knock down rebuild?
The possibilities are endless (depending on your budget and land)
The first benefit of going with knock down rebuild is that a renovation, extension or addition can be somewhat limiting when it comes to what you want to get out of your new home. Restrictions from your existing dwelling can make it hard to achieve the things you may want to from your existing home. When you go with a knock down rebuild you have the freedom to design and build a home that will meet the needs of your family.
It's not just about going bigger
More and more people are now finding it harder to move in the later stages of their life, but they are also finding it hard to maintain their properties due to their age and the size of their home. People are now regularly downsizing. If they love the location a popular option is to knock down and rebuild the home into something that is more manageable. Knock down and rebuild can be used for increasing the size of your home and decreasing the size to accommodate your needs. While renovating and additions may limit what you can achieve a knock down rebuild gives you ultimate control.
The cost
Cost is always going to be a factor when it comes to building a new home or extending an existing dwelling. It's important not to overcapitalise in what you invest into your new home and you should always be aware of the resalable value of your home in comparison to what else is in the location you live. Some extensive renovations, extensions and additions can be comparable to the cost to knock down and rebuild. It's important to take into account final outcome and what you can achieve in comparison to simply completing a renovation.
Designing something you love
Designing a new home can be a challenging and exciting process. Being able to design a home exactly to you needs, requirements and budget is the ultimate benefit of doing a knock down rebuild. While an extension or addition can limit some of your ideas, a knock down rebuild can unlock more potential options. The only limiting factor is your budget. It's important to engage with a builder early and even during the design process to build the home you want and at a budget that suits your needs.
Want to learn more about knock down rebuild? Talk to an expert at Indie Living today.