21 Feb

Why should I build a custom home?

There are a wide array of options when it comes to building your new home. Who to choose to build your home and what type of home you should build is dictated by personal preference, your land, budget and the vision you have for your new home. In this article we break down some of the reasons why you should build a custom home.
You want something unique
There are thousands of home design options available to anyone who is building a new home. Choosing an idea that already exists that matches your exact needs isn't always easy.
Typically, one of the main reasons why someone would go down the route of a custom home is that they want something unique and tailored to their lifestyle, needs and budget. Choosing off the shelf designs and floor plans is also a good way to combine and customise different ideas to get the home that exactly suits your needs.
Collaborating with the builder
Building a custom home is a journey. Being able to work collaboratively with the builder from the stage where you are defining your vision and budget, through to creating a concept and then construction allows you to form a collaborative partnership with your builder.
Working together from the outset can help you create new ideas and implement functionality into your home that will improve your lifestyle when you finally move in.
You want to tailor something around your budget
Having a budget for your new home build is important. It allows people engaged throughout the process to work with you to get the outcome you want with your new home, matched to an overall budget you have.
Tailoring and customising a new home build, while taking your budget into account gives you flexibility during the custom home process. From design to quote to build you will be able identify with the builder areas in your home you can adjust to fit into your overall cost budget.
Getting what you want, while taking into account what it costs to achieve gives you the flexibility to tailor your home to suit both.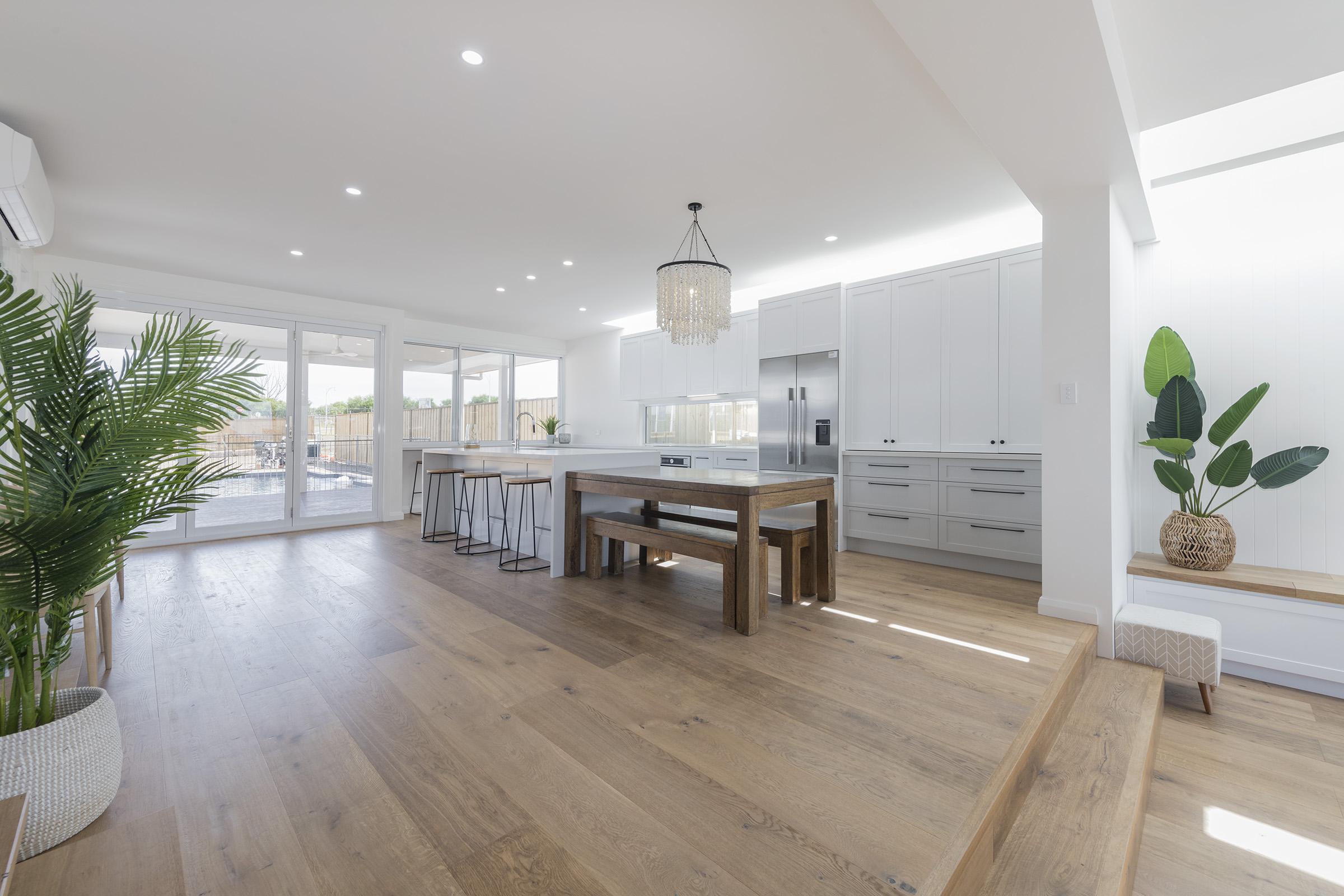 Your land requires something custom
The site you're building on can play a part in the need for a custom home. Sometimes it can purely be the location requires a custom build to capitalise on the opportunity and potential return in the market for that region.
It may also be that the site is unique and a specific type of home can be built to maximise or enhance the block. It may be a view, or a sun direction or capitalising on wind and temperatures. Designing and building a custom home allows you to take all these factors into account.
You want luxury
You may be after a high end luxury home and a custom home is necessity.
Building a custom home with luxury finishes requires collaboration with the designer and builder to achieve your overall vision.
Looking To Build? Talk To Us Today
Use the enquiry form below and a member of the Indie Living team will be in touch with you as soon as possible.